Description
Specs:

Voltage:14-84V (4-20S)
Continuous Current:100A
Max Current:120A
Firmware: VESC_TOOL3.0(firmware5.2), firmware upload not available
ERPM:150000
Control Interface Ports:USB,CAN,UART
BEC:5V@1A
Modes:FOC (sinusoidal)
Supported Sensors:ABI,HALL,AS5047,AS5048A
Input Set Support:PPM,ADC,NRF,UART
Wire Size: 12AWG
Size:L85mm*W50.7mm*H33.8mm
Programmable: Yes
Regenerative Capacity: Yes
Feature:
Two COMM ports, UART bluetooth module, IMU,screen display or remote controller supportable.
Based on VESC, programmable via vesc_tool with overheat and overcurrent protection.
Package included:
1. FS75100*1pcs
2. USB cable*1pcs
3. Hall sensor adapter (6pins)*1pcs
4. Manual*1pcs
Wiring diagram: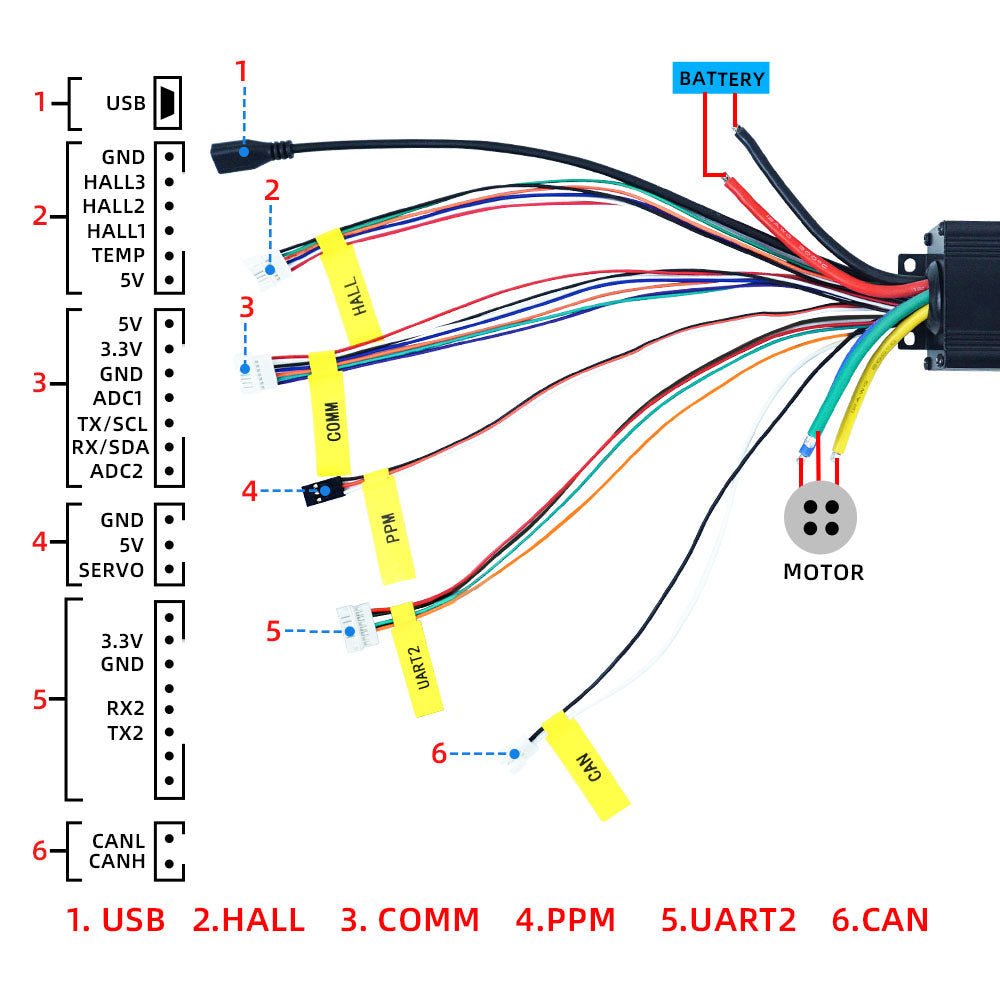 Payment & Security
Your payment information is processed securely. We do not store credit card details nor have access to your credit card information.