Description
Specifications:
Display color :  white
Working temperature : -40℃~80℃
Communication method :  IIC serial port
Power supply mode :  DC 3.3V
Resolution : 192*64
Display size : 29.42*14.7 MM
Dimensions : 36*33.5 MM
Net weight:  7.3 g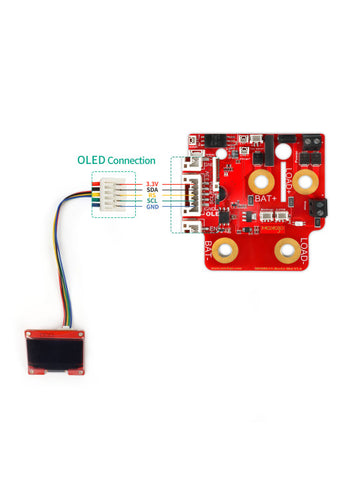 Description:
The circuit board uses a red PCB board, and the circuit layout is more reasonable, and the appearance is more beautiful.
At the same time, the double-sided copper immersion gold process is adopted, the copper thickness is 1oZ, and the FR-4 material is selected to make the product more stable and more beautiful.
Advantages of 1.3-inch OLED display:
1.     Ultra wide viewing angle
2.     Strong anti-interference
3.     High contrast
4.     Golden ratio
5.     White light vision is clear and natural
Package List:
1.3 inch display module       ×1
Double-head 5P line     ×1
Payment & Security
Your payment information is processed securely. We do not store credit card details nor have access to your credit card information.